Bluebird Christmas Tree Farm offers a family-oriented alternative to mass-marketed and artificial trees. Since 1988 we have provided the freshest trees possible. We are open 8 am to 8 pm Thursday through Sunday. We are 20 minutes from downtown Knoxville and 10 minutes from Norris or Clinton. We open for the 2021 season on November 18th.
We work hard to have the freshest trees in the area. The trees in the field are of course as fresh as can be. The firs, which need a cooler habitat, are cut near Roan Mountain, or Mountain City, Tennessee and brought to our farm. They are cut the day before we bring them in and travel in box trucks so they never travel exposed to sun or wind. We store them in the shade for the short time they are here.
OPENING THURSDAY, NOVEMBER 18 FOR THE 2021 SEASON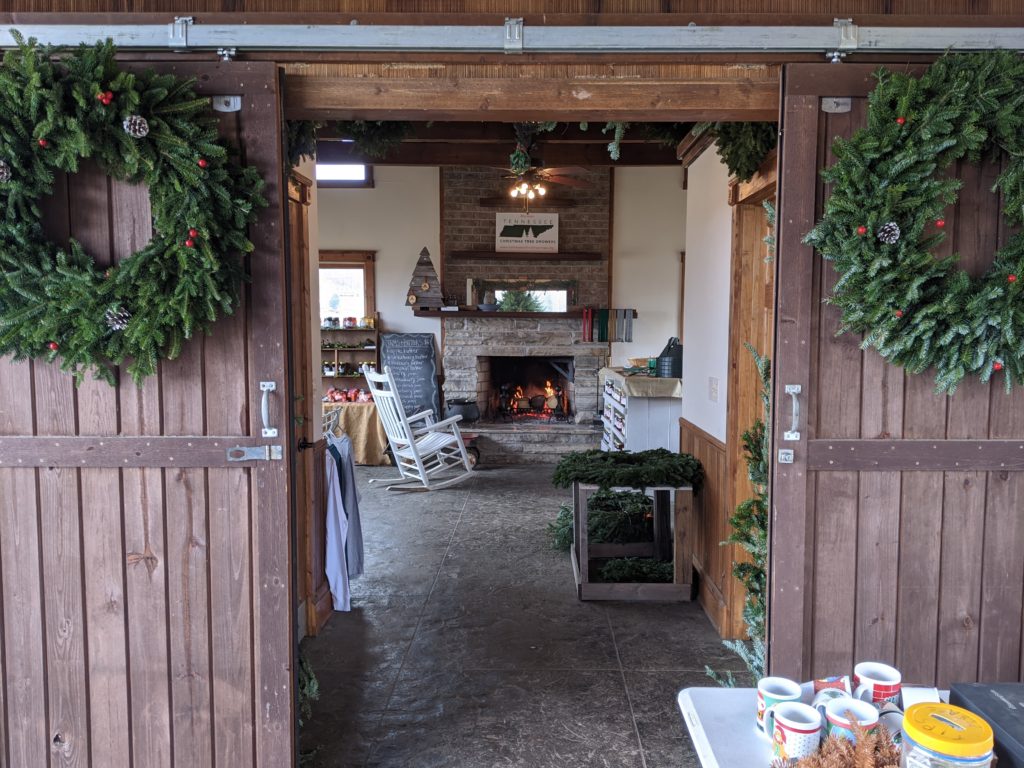 Our gift shop offers a cheerful fire and a selection of excellent local jams, honey, and handcrafted items. We take cash, checks or credit cards.
Please bring ropes, straps, or bungees if you intend to secure the tree on top of your vehicle. We have straps and ropes for sell, but bringing your own makes things go smoother and saves you money. After you park at the farm, go to the welcome center for information on pricing, locations of certain kinds or sizes of trees, saws etc. Most of our trees are $55, $70, or $80, although our taller trees (9-ft or taller) are more.
Please see the "New in 2021" tab for important information regarding current inventories and changes at the farm.
Address: